Before you leave hospital
MEDICATIONS
You will be provided with painkillers and antibiotic ointment to apply to your suture line once you have removed your bandage.
CHANGE OF DRESSINGS
Your dressings will be changed before you leave the hospital and a light bandage will be put on (you should remove this after 48 hours, and you may apply a thin layer of the antibiotic ointment provided to your suture lines).
FOLLOW UP APPOINTMENTS FOR DRESSING CLINICS
You will be handed a card with details of your first follow up appointment and contact details for the ward should you have any concerns once you get home.
Facelift instructions
Have someone drive you home after surgery. It is recommended that you have some help at home for the first day or two.
Get plenty of rest.
Start walking as soon as possible; this helps to reduce swelling and lowers the chance of blood clots.
Follow a balanced diet. Decreased activity may promote constipation, so you may wish to add more raw fruit and fibre to your diet. Make sure you increase fluid intake.
Take pain medication as prescribed. Do not take aspirin or any products containing aspirin unless approved by your surgeon.
Avoid smoking for at least two weeks, as smoking delays healing and increases the risk of complications.
Avoid alcohol when taking pain medications. Even if you are not taking pain medications, it is advisable to avoid alcohol for three weeks as it can cause fluid retention, which may worsen swelling.
Returning to work after facelift surgery
Your recovery and your job will dictate when you can return to work. We would advise patients to leave two weeks before returning to work although this does vary depending on the individual.
Wound care
Antibiotic ointment – You will have been provided with an antibiotic ointment to apply over the external sutures. Apply a small amount twice a day until your stitches are removed.
Be gentle when washing your face – use a mild detergent or soap.
Do not use makeup or other cosmetics on your external incisions until your wound is fully healed (usually by three weeks).
Activities after facelift
You may bathe once you have removed the light bandage 48 hours after discharge. You may wash your hair using baby shampoo and gently brush your hair away from the suture lines. Apply the antibiotic ointment lightly after showering.
Sleep comfortably on two or three pillows. You do not need to sleep propped upright.
Wear clothing that is easy to remove and avoid tight tops that require removal over your head as they might catch on your suture lines/ ears.
We recommend not driving for at least one week after your surgery.
Avoid strenuous activities or any activity that increases your blood pressure for 3-4 weeks. Contact sports should be avoided for at least two months.
It may be difficult to wear glasses while your bandage is on. After that glasses may be worn with care.
When to call
If you have increased swelling or bruising which is not settling.
If you notice swelling of one/ both of your legs or feel short of breath – this may indicate a clot in one of your veins/ lungs – Deep vein thrombosis/ Pulmonary embolism.
If you have increased redness along the incision (this may be a sign of infection).
If you have severe or increased pain not relieved by medication.
If you have any side effects to medications; such as, rash, nausea, headache, vomiting.
If you have a temperature over 38 degrees Celsius.
If you have any yellowish or greenish discharge from the incisions.
If you have bleeding from the incisions that is difficult to control with light pressure.
If concerned, please contact the hospital where you had your procedure performed in the first instance.
Follow up
First 10 days after your operation
You will attend a specialist nurse clinic to have your check-up and removal of sutures.
Six months
You will be asked to arrange a follow-up appointment with your surgeon in six months to discuss the outcome of your surgery and any concerns you may have.
Please note
Some of our patients will get in touch before their six months follow-up appointment, and we are often able to address any concerns you may have over the phone or via email. You are welcome to make an appointment (at no cost to you) before your six months follow-up if you wish to be seen in person to discuss any issues.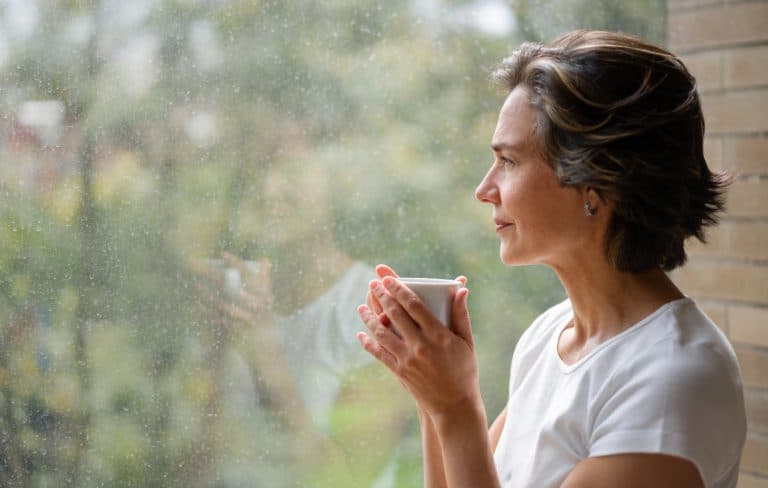 Facelift surgery – I found a great surgeon!
Having never forayed into the world of cosmetic surgery, I feel I was very fortunate to find Mr Quaba.
Murrayfield Hospital supplied me with a list of surgeons upon my initial query regarding a neck/lower facelift and I looked through each of their profiles and kept coming back to the Quaba practice.
From my first consultation, Mr Quaba put me at ease and gave me very realistic expectations of the outcome if I chose to go for surgery. He explained all the risks involved and confirmed everything we discussed in writing, which gave me the time and the opportunity to fully consider if this was the right choice for me.
I went ahead with the neck and lower facelift a few months later and felt completely safe in Mr Quaba's hands. He has an excellent gentle manner. I also love the fact that he and his father work together. I would highly recommend his services to anyone.
I am so glad I opted for my surgery and am very happy with the results.
ShirleyMcN